Coffee Table build with Spider Legs
A tutorial by Miguel Emmanuelli, Visual Content Creator.
×
Spider Metal Table Legs
$60.95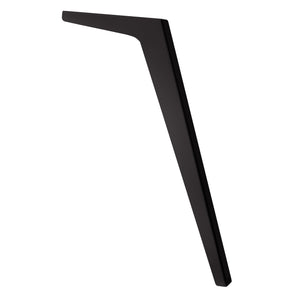 Get The Product
BASIC TOOLS:
| | |
| --- | --- |
| Tape Measure | |
| Circular Saw | |
| Orbital Sander | |
| Drill/Drive | |
Product
4 - 6" Spider Legs
1 - 96"x 48" Plywood
1 - 2x4
16 - 2" wood screws
48 - 3/4" wood screws
Drill/Driver
Circular Saw
Orbital sander
Tape Measure
Miguel Emmanuelli
Visual Content Creator
Miguel Emmanuelli is Semi Exacts' in house photographer, videographer and maker.  Miguel stands by the belief that all humans are creators meant to create-And his mission is to bring everyone closer to their true nature with Semi Exact.  
Miguel enjoys designing, making and photographing, simple, visually satisfying builds with accessible lumber that anyone can tackle. 
"simplicity is the ultimate sophistication"  -L. Davinci
This mid century-styled coffee table takes only 45 minutes to build, requires only a sheet of plywood, and a standard 2x4 and our new 6" Spider Legs.  A simple, yet elegant piece to furnish your space.
Step 1:
Size and prep your plywood
Measure and cut your plywood into two 40x40 inch squares. Cut your squares to a size that best suits your space, I chose this size based on an ottoman/table I already own as my inspo piece. Be sure to cut these together so the cuts are identical- To do so, just clamp together, then cut(Be sure these mirror each other later when attached). Finally, sand these down for an even, smooth to touch finish. (Pro tip: Make sure your plywood is not bowed for best results.)
Step 2:
Size and prep your 2x4
Measure and cut your 2x4 into four 8" pieces. Here, I used my first cut as a guide for the other 3- This ensures they are approximately the same length. Then, clamp together and sand to make as even as possible, for optimal results. Having these the same length is crucial for a level surface, no pressure! (Pro tip: Be sure your 2x4 selection is not bowed)
Step 3:
Make it octagonal
For this, I clamped my 40"x40" square pieces of plywood together. Using the 2x4 as a guide, I marked my ply with pencil, then cut. I then sanded these new edges and slightly rounded the corners, no sharp edges!
Step 4:
Making the table
Here I placed my 2x4 pieces on the ground and placed my base on top. I moved all four 2x4's to the edge of the ply till it looked perfectly flush. Once satisfied with placement, I used (2) 2" wood screws per corner, to attach my base. I used 8 screws total.
Step 5:
Attach your 6" Spider Legs
Once I attached my base, I decided to go ahead and attach my spider legs. But if you prefer, you can attach the top first, then attach legs. I lined up the bent edge of the leg to the edge of the ply, I really like the look of this way. If you prefer, you can place the legs further in for better support, your call. I then attached each spider leg using (12) 3/4" screws. Time to flip!
Step 6:
Attach your top
Once you've flipped your table so it's sitting on its legs you can now place your top and fasten. As stated in Step 1, be sure your top and base mirror each other- same orientation as when they were clamped and cut. This will ensure the best look possible, no wonkiness ;) (Pro tip: Add some wood putty over the screw faces and sand if you don't want them visible.)
Step 7:
Enjoy your new coffee table!
Now you're done! Stain or paint the top if you'd like and enjoy with coffee or a golden milk latte, it's yours to decide. Feel free to leave a comment or question below. Happy to help!